Two young photographers of different cultural backgrounds allow themselves to become inspired by the same song. Through penetrating portraits, that tell the story of six women, they make the European migration issue visible.
One of the photographers is Mujtaba Jalali. He recently fled from Iran. The regime did not approve of the photo reports he made. Mujtaba was arrested in 2015. He had to hand in his camera. The photos that were confiscated show portraits of Afghan refugees, who were forced to go to the frontline in Syria.
The second photographer is Sander Toelstra. He is from The Netherlands and studied photography at the Fotoacademie in Amsterdam. He started his career as photographer in the studio of Koos Breukel. In the meantime he won four prizes at the awards ceremony of the Zilveren Camera, all four in the category: 'portraits'.
Recently he put together a book and an exposition on the work of the much discussed photographer Cor Jaring, both titled: 'Cor was here'. Currently Sander Toelstra is involved in various new projects.
In 2009 singer/songwriter Stef Bos wrote a new version of the centuries-old Bible story on the emigrant Ruth. It's a song about love and tolerance. Ruth travels with her mother-in-law to an unknown country, where they build a new existence. This is the song that inspired photographers Sander Toelstra and Mujtaba Jalali.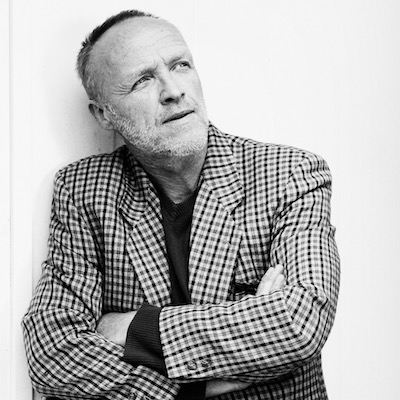 For a large part of the year Stef Bos resides in South Africa. He wrote the Song of Ruth in the language of his second homeland.
Song of Ruth (refrain)
Your land is my land
Your people are my people
Your language is my language
And your God is my God
And your dream is my dream
Your path is my path
Your future is my future
And your heart is my heart
Onze Lieve Vrouwetoren
The exposition 'Ruth in another light' consists of six large, penetrating portrait photos. They can be viewed from September 16 until November 16 (2016) at the ground floor of the Onze Lieve Vrouwetoren in Amersfoort. In 2014 artist Eric Claus made an iconographic image of the blue Madonna on the big bronze access door of this former church tower. She takes refugees under her cloak to protect them.
The ground floor of the tower is open seven days a week, from 10:00-17:30hrs. In November closed on Sundays. Please call VVV-Amersfoort (0900 1122364) before you visit the tower, because of technical inspections the doors are sometimes closed for security reasons.